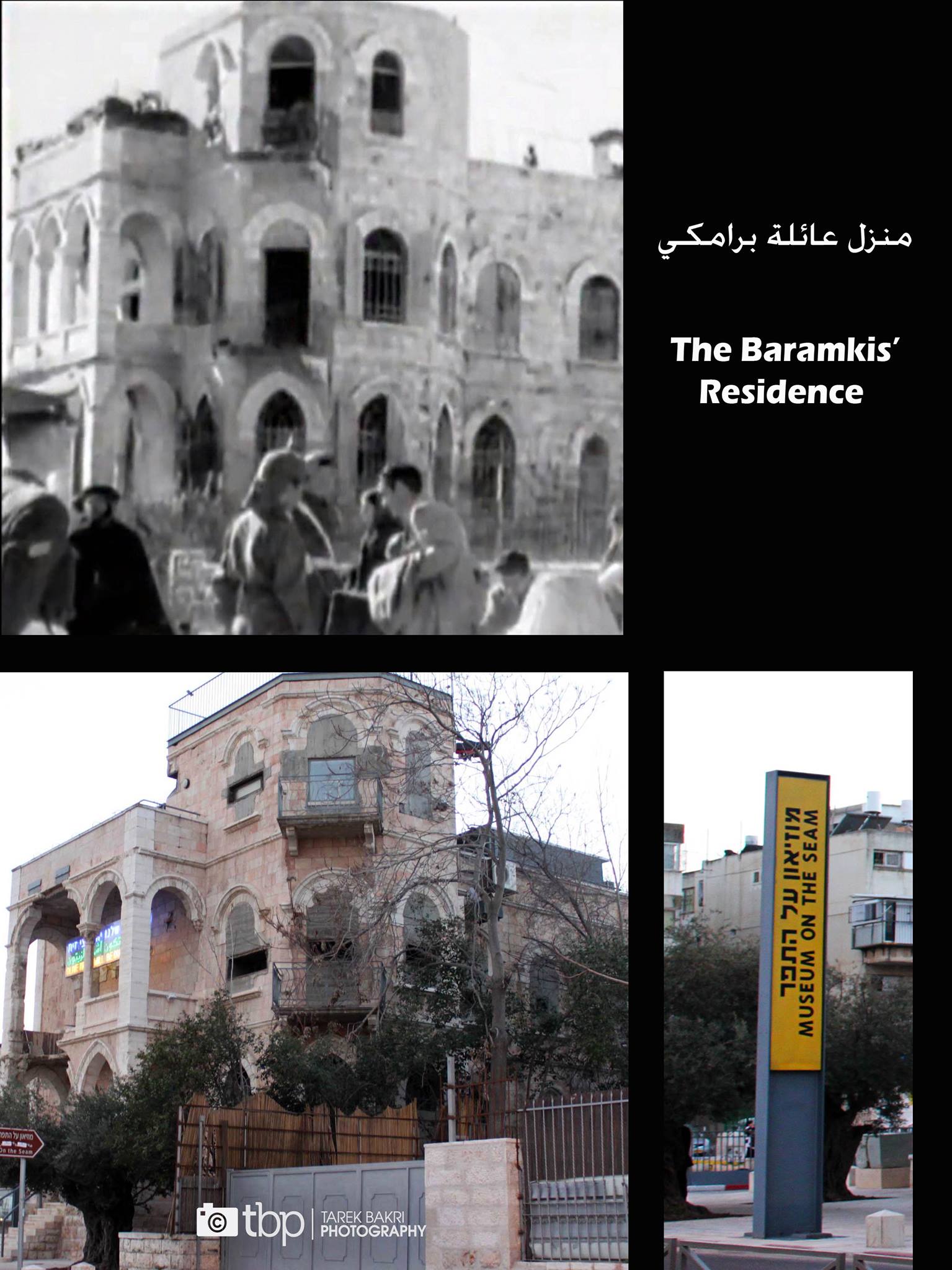 The Residence of the Baramki family which is located in Al-Turjuman neighborhood, directly on the city line that separated west and east Jerusalem before the Israeli occupation in 1967, that ''Armistice Line'' which known nowadays as Street Nr.1.
Andony Baramki, who was the architect of his own house, was forced to leave in 1948 after several attacks carried by the zionists gangs and militia against the family house, eventually the whole family was expelled and was not allowed to take more than one bag !!
Early 70s the israelis have turned the baramki family residence into a museum called
"Museum on the Seam".