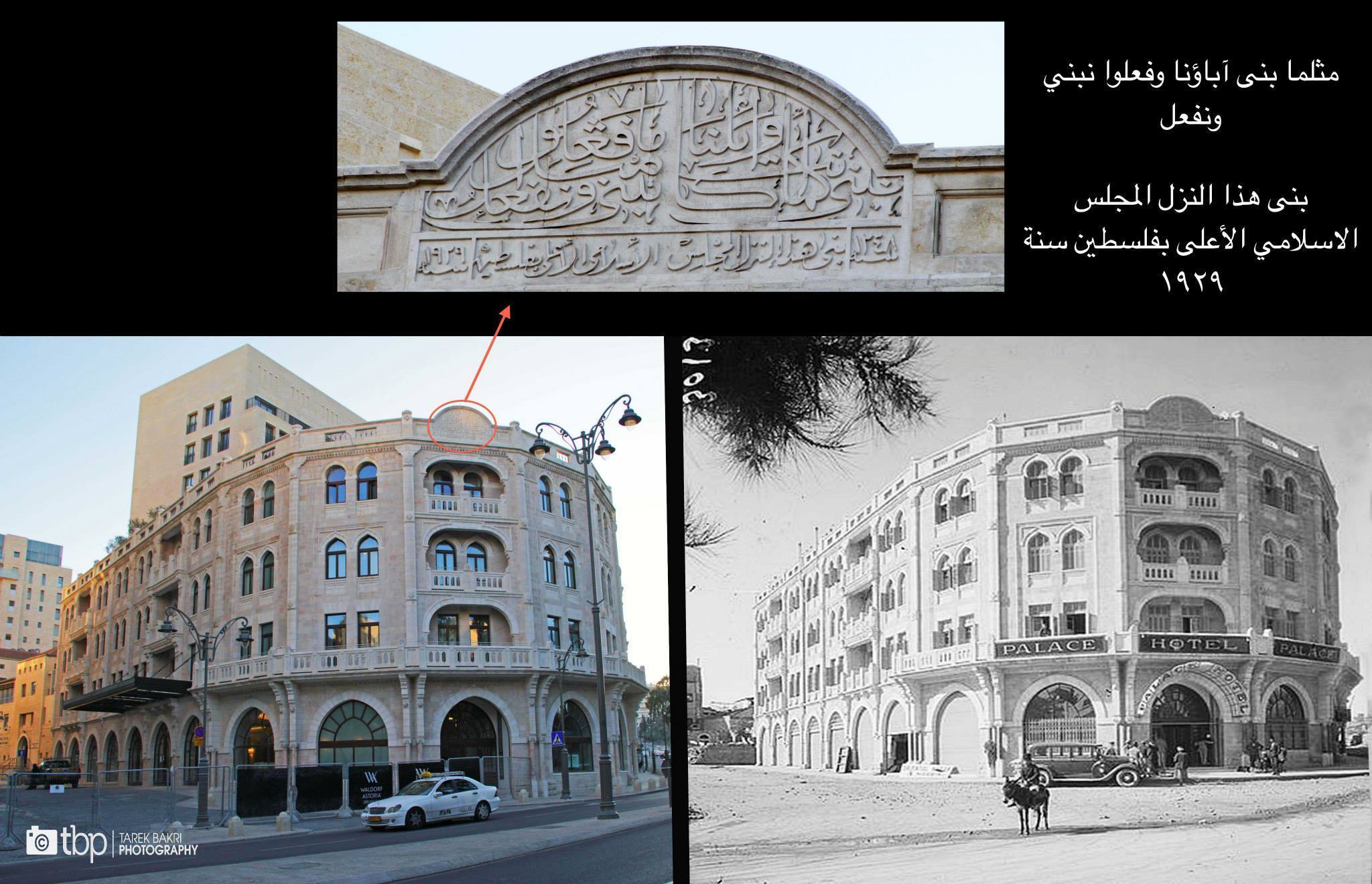 In 1929, within just 11 months, the Supreme Islamic Council in Palestine built the Palace Hotel near Ma'man Allah cemetery (Mamila) in the west of Jerusalem.
As the owner of the project's idea the Grand Mufti Haj Amin al-Husseini, wanted to construct a building on the Andalusian architectural style.
The hotel distinguished itself by its luxury, which some compared to the Alhambra in Granada. The Palace Hotel, supervised by the Turkish engineer Al-Nahhas Bik, included 200 rooms; 45 of which were similar to the suites with bathrooms and three elevators were allocated for guests to use, enjoying the hotel's central heating during winter days, and its lavish restaurant, all these advantages were considered at the time a sort of super-luxury that has characterised this Palestinian hotel who drew attention.
In 1936, the British Mandate took over the building and turned it into the governmental headquarters. During the Palestinian Nakba in 1948, the israelis seized the building by the unjust law of "The 'Absentees Property'". The Palestinian heritage hotel was used as the headquarters of the Israeli Ministry of Trade and Industry until 2003. As for now it has been renovated by the world-class hotels "Waldorf-Astoria" .
And on the front facade is still engraved in bold "As our fathers built and did we build and we do. This hotel was built by the Supreme Islamic Council of Palestine in 1929.